Public-private partnerships
Project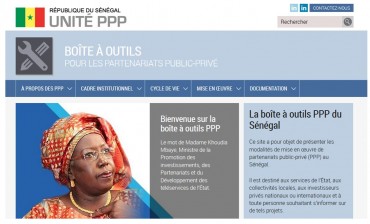 Nodalis Conseil has designed a PPP toolkit for the acting PPP unit in the form of a website. It is the first PPP toolkit implemented in a French-speaking African country.
The official launching of the website, available at ppp.gouv.sn, took place on the 7th of April in Dakar.
The PPP toolkit details procedures for implementing PPPs in Senegal. It targets State services, local communities, national or international investors, and, more broadly, every person interested in PPPs in Senegal.
This toolkit has been realized in the framework of a project co-funded by PPIAF and IFC.
The official lauching of the website has furthermore been subject to a special report on the RTS1 evening news of 7th April.