Water & Sanitation
Project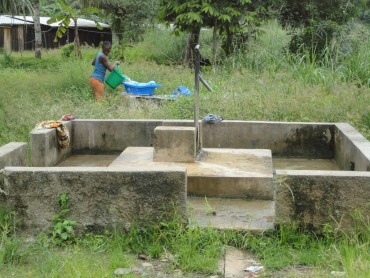 Nodalis Conseil, in association with Burgeap, is currently leading for the World Bank a study for the operationalization of a sustainable delivery model for basic services in rural areas of Gabon.
This assignment follows a study led by the same consortia, that assessed the rural electricity and water sector in Gabon and recommended an operational institutional organization that would improve access to basic services to rural population of Gabon. This previous study particularly advised to recruit an Operating and Maintenance private operator in one of Gabon's region as a pilot. Contracting with a private operator requires the implementation of an institution able to supervise and monitor the operator's performance, and to insure the modalities of financing the O&M operator.
The current assignment consists in supporting the Government of Gabon in setting up this new institutional organization, especially through the operationalization of the Water and Electricity National Council (CNEE), who will be in charge of implementing and monitoring the O&M component of the installations. The Consultant will also draft the contractual documentation between the operator and the CNEE and will help the Government of Gabon to define the modalities for financing the O&M operator.