Energy
Project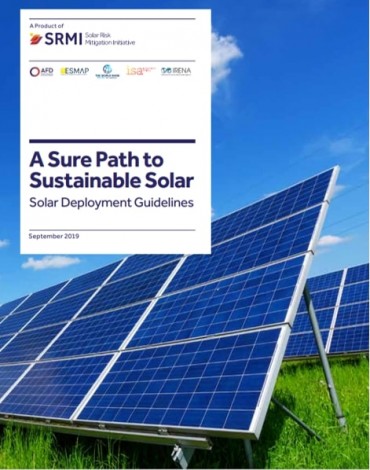 Nodalis and its partners, Norton Rose Fulbright and CAPSIM, support the World Bank in preparing a Solar Deployment Guide as part of the Solar Risk Mitigation Initiative (SRMI), which aims to help countries develop sustainable solar programs that attract private investment.

This guide provides policy makers with a concrete approach and solutions in three phases:
In the planning phase, technical plans are developed to enable the country to identify sustainable solar objectives.
During the strategic phase, a national solar programme is developed.
During the implementation phase, measures are taken to ensure the successful deployment of the solar programme.
The guide details each step to be taken to develop an appropriate programme, highlighting the links between the steps and other critical aspects that will need to be considered to ensure an integrated approach. This guide also includes a diagnostic tool that countries can use to assess their progress towards meeting the requirements of a sustainable solar programme.
In addition, the methodology developed made it possible to mobilise funding intentions at the Paris United Nations Climate Change Summit in September 2019.
Useful links: