Energy
Event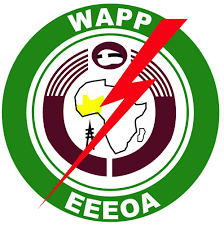 Nodalis will be taking part in the WAPP (West African Power Pool) forum in Ouagadougou from September 18 to 20, 2023 [date and venue subject to change].
Martin Buchsenschutz, President of Nodalis, will lead an information memorandum on the possibilities for energy exchange within the WAPP, presenting firstly an analysis of the European electricity market, then the various regional solar park projects in the region, and the modalities for exchanges within the WAPP.

The forum will be attended by the World Bank, EEOA and ARREC (ECOWAS Regional Electricity Regulatory Authority), as well as electricity sector decision-makers (utilities and electricity ministers) from Burkina Faso, Mali, Niger, Benin, Côte d'Ivoire, Ghana, Guinea, Nigeria, Senegal, Togo and other ECOWAS countries.

The forum is set to highlight the opportunities offered by the development of Regional Solar Parks (PSVR) and the exchange of energy at regional level. This will enable the countries concerned to increase the share of renewable energies in their energy mix, improving their energy capacities with cheaper electricity.
Nodalis will then assist the WAPP in implementing the recommendations agreed at the forum.