Cities and local governments
Project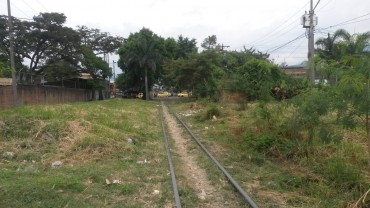 The French Development Agency (AFD) and the French Fund for the Global Environment (FFEM) have hired Nodalis Conseil for the appraisal of Cali's Green Corridor project. The project fits into the national policy for greenhouse gas reduction through Transit Oriented Development (TOD) in Colombia.
AFD and FFEM were particularly keen on bringing high added value through their support, since it was the first time they were to contribute to a NAMA programme – heralding the on-going transformation of international climate finance.
Nodalis Conseil experts visited Bogota and Cali in May 2015. They noted that the Green Corridor project, inspired by New York's highline and Paris's "promenade plantée", was innovative not only as a TOD project, but also because of its unusual phasing. By first creating a recreational linear urban park promoting non-motorised transport and urban densification, and then developing an inter-municipal mass transit system, the Municipality of Santiago de Cali has adopted a pioneering, ambitious approach. Financing the project will require capturing increases in land value. While legal tools tools to do so exist in Colombia, no local government has yet applied them to a project of such complexity.
fake watches replica watches uk replica rolex watches fake Rolex watches fake Rolex
To strengthen the project's case and to maximise its chances of success, Nodalis Conseil recommended to buttress it with rigorous implementation programming and a sound financial structuring study, which the FFEM will finance.fake watches
Cali's Green Corridor Project is expected to improve the living environment of Cali's residents and to serve as a model for financing TOD projects in Colombia.