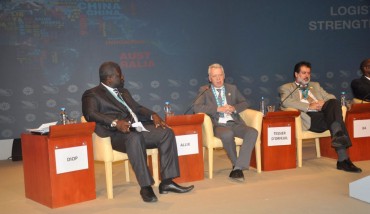 Benoît ALLIX, Nodalis Conseil's President, actively took part in the MEDAYS forum that was organized by the think-tank Amadeus, in Tangier, from 11 to 14 November. He participated in the Panel on "Strategic Infrastructure, logistics, Africa Fund and PPPs 50, Strengthening Africa competitiveness".
Benoît ALLIX focused his intervention on the Dakar-Diamniadio highway project, that is frequently presented as the best example of successful PPP infrastructure project in Africa. Based on his experience as financial advisor for Eiffage Group on this project, Benoît ALLIX presented the key success factors of this operation. These include a strong political support throughout the project development phase, the quality of project preparation and efficiency of the APIX (national Agency in charge of the Promotion of Investments and large projects) team dedicated to the project, the State's understanding of the project's financial balance conditions and, finally, its participation in the financing of the project through investment subsidies.
More generally, Benoît ALLIX stressed that this is not the availability of private financing that limits the development PPPs for the construction of new infrastructure in Africa, but rather the shortage of good projects. He also insisted on the importance of a careful preparation of PPP projects.