Transaction advisory services for the development of solar and wind projects in Mozambique (PROLER program)
Energy
Project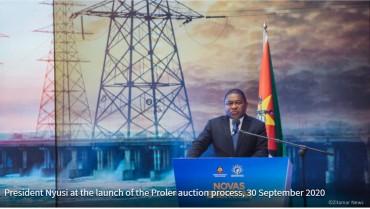 Under the PROLER program (Promoção de Leilões de Energias Renováveis), AFD and the European Union are supporting Mozambique in the preparation of competitive tenders for renewable energy projects with a total capacity of around 120 MWp.
The consortium formed by Artelia, Nodalis and Greenlight has been providing technical assistance to EDM since September 2018 for the preparation and implementation of transactions for the development of solar and wind projects by Independent Power Producers (IPP).
After designing the procurement framework and the legal and financial structuring of the program, Nodalis is acting as transaction advisor to EDM and ARENE (Energy Regulation Authority) for the selection of an IPP for a solar photovoltaic power plant (30MWac) located in Dondo, Sofala province. After the launch of the procurement process in October 2020, ARENE recently announced the prequalification of 5 bidders out of the 12 companies which had expressed their interest.
Nodalis thus reiterates its commitment to supporting public authorities in the preparation and implementation of competitive procedures for the selection of independent power producers.