Support to MCA-Senegal II to improve the performance of electricity distribution operators in Senegal
Energy
Project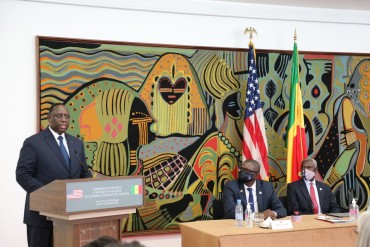 In September 2021, the President of Senegal officially launched Compact II, a five-year program dedicated to strengthening the electricity sector, funded by the MCC and implemented by MCA-Senegal II (www.ucf-mcasn.com/).
As part of this programme, the Seureca-Nodalis consortium is working on the improvement of the legal framework and stakeholders' capacity building, with a focus on sector regulation. Nodalis carried out an assessment of the monitoring and regulating mechanisms dedicated to the compliance of electricity distribution operators – the national utility SENELEC and private rural electrification operators – with the service quality commitments set out in their contracts and in the law and regulations.
Following this assessment, a five-year action plan will be proposed to improve the performance of the supervisory bodies – in particular the Energy Sector Regulatory Commission – in monitoring, controlling and encouraging operators to comply with performance standards and contractual commitments.