Cities and local governments
Project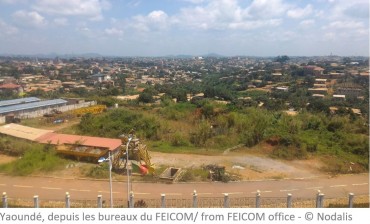 Nodalis is working with the Special Council Support Fund for Mutual Assistance (FEICOM) in Cameroun to prepare its transformation into a fully-fledged Local Government Development Bank.
The FEICOM is a pillar of the decentralisation policy and has been managing the State's vertical and horizontal transfers to local governments since its creation 1974. In 2018, a new decree changed the status of the institution and extended its mandate as a financial intermediary to support local investments.
The assignment is funded by the French Development Agency (AFD) and aims at providing strategic and operational advisory services to support the evolution of the institution.
Building on a collaborative diagnostic consolidated in December 2019, Nodalis' team now focuses on elaborating a roadmap for the FEICOM around two building blocks:
Developing FEICOM's financial and technical tools that can support investments at local level – especially loans to local governments;
Mobilising additional external resources to support these new activities.
Useful link: https://feicom.cm/